Ticket Price
TO THE DUNES PARK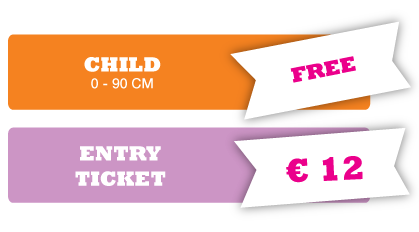 OPENING HOURS
APRIL 10 
TO JUNE 30

OPEN FROM 11:00 A.M.
TO 7:00 P.M.*

JULY 1
TO AUGUST 31

OPEN FROM 10:30 A.M.
TO 7:30 P.M.*

SEPTEMBER 1
TO SEPTEMBER 12

OPEN FROM 11:00
A.M. TO 7:00 P.M.*

SEPTEMBER 13
TO APRIL 08

CLOSED
*subject to government decisions related to the pandemic
Park closed on the following Mondays: May 10, 17 and 31, June 7, 14, 21 and 28, September 6
The park remains accessible WITHOUT RESERVATION.
Health pass from 18 years old:
Complete vaccination for more than 7 days. QR code valid in digital or paper version.
Or negative pcr or antigen test less than 48 hours.
Or positive pcr or antigen test more than 11 days and less than 6 months (proof of recovery).
A health check will be put in place at the entrance to the park.
Self-tests will not be taken into account.
Thank you for your understanding.
PREPARE YOUR DAY
PLEASE READ THIS BEFORE COMING :
COME BY BUS
BUS NUMBER 168 - STOP AT ST NICOLAS.
TIMETABLE :
http://www.sovetours.com/ligne/ligne-168-2/
RESTAURATION
FREE PICNIC AREAS.
RESTAURANTS ON SITE, ICE SNACK PANCAKES.